Nature Camps at Tommy Thompson Park
Nature Camp on the Spit
Your kids will love exploring the urban wilderness of Tommy Thompson Park!

Nature Camp on the Spit offers the opportunity to discover our city's animal and plant life among wetlands and meadows.
Our mornings of exploring the natural world will include such activities as wetland dip netting, observing bird activity, and planting native meadow and wildflower species to help enhance habitats.
After our very active mornings, our afternoons will involve calmer activities in the shade such as arts, crafts, games and shorter exploring adventures.
Among other activities, campers will ride our new multi-seater quadcycles. (See FAQs for more information.)
Nature Camp on the Spit is for ages 7 to 11.
Questions about Nature Camp on the Spit? Check out our FAQs, or email Raja at Raja.Raudsepp@trca.ca.
We look forward to seeing your nature-lover at camp this summer!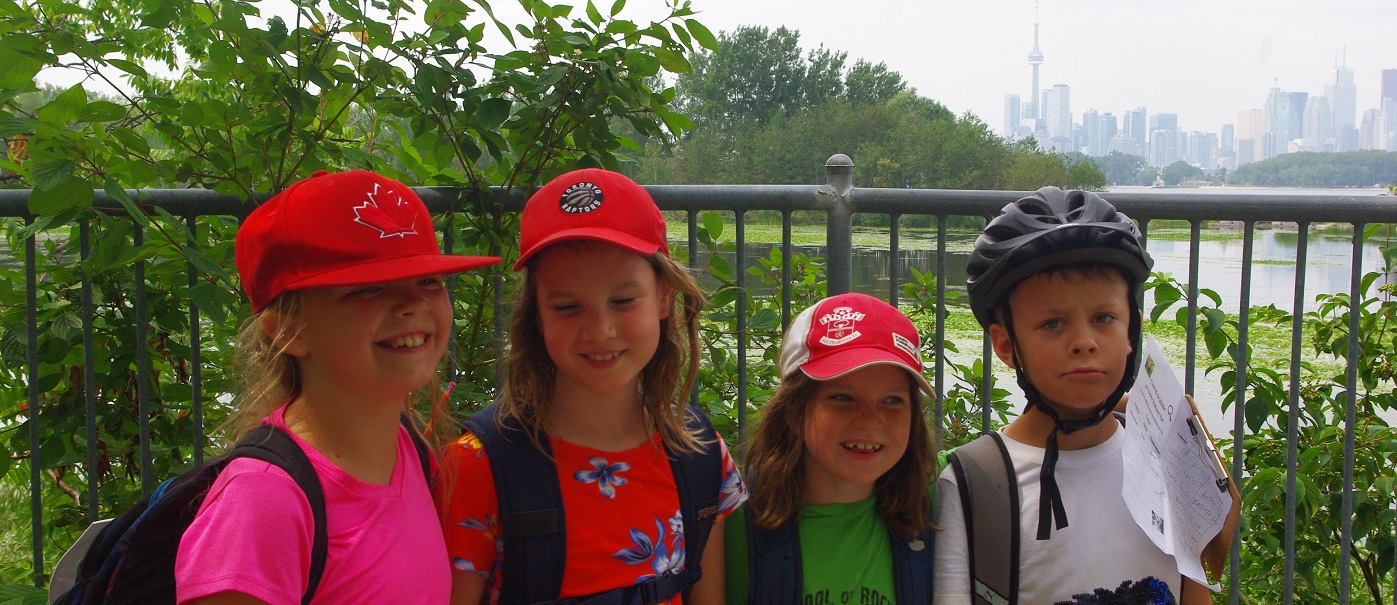 PRICING
Camp cost for the week is $270 (no HST)
Save $20 per registration if you register with a sibling or friend for the same week before June 24, 2019.
HOURS
Monday to Friday, 9:00 a.m. to 4:00 p.m.
Drop off is between 8:50 and 9:00 a.m. at the Tommy Thompson Park entrance, 1 Leslie Street.
Before and after care is offered at $20/child per day, starting at 8:30 a.m. and ending at 5:00 p.m.
A weekly before and after care option is available for $80.
Monday, July 8 to Friday, July 12, 2019
Monday, July 22 to Friday, July 26, 2019
Tuesday, August 6 to Friday, August 9, 2019
Monday, August 19 to Friday, August 23, 2019
JUST ADDED: Monday, August 26 to Friday, August 30, 2019
Nature Camp on the Spit: Frequently Asked Questions