Nature Camps at Tommy Thompson Park
Your kids will love exploring the urban wilderness of Tommy Thompson Park!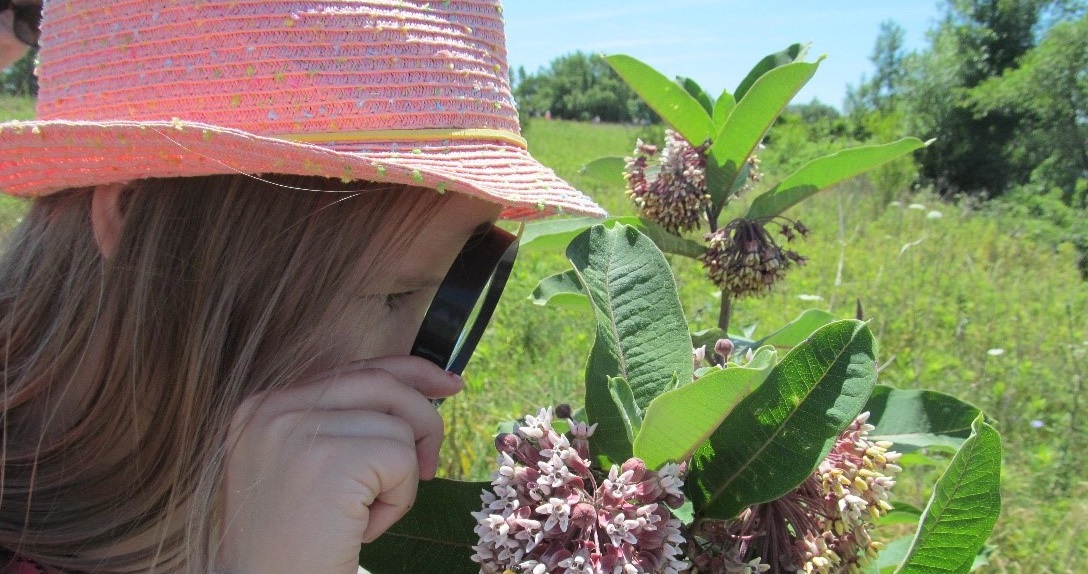 SUMMER NATURE DAY CAMPS LEADERS IN TRAINING CAMPS
2021 SUMMER NATURE DAY CAMPS
Tommy Thompson Park's 2021 summer nature camp registration is NOW OPEN!
Toronto and Region Conservation Authority's (TRCA) Nature Camp on the Spit offers the opportunity to discover our city's animal and plant life among wetlands and meadows. Your child will love spending their days outside exploring Toronto's Urban Wilderness!
This summer we're excited to introduce themed camp weeks! From artists to bird-lovers, you'll find what you're looking for. See themed week descriptions below for more details. Among other activities, campers will also have the chance to experience riding our multi-seater quadcycles during camp.
Tommy Thompson Park's summer offerings also include Leader-In-Training opportunities for ages 14-17.
We look forward to seeing your nature-lover at camp this summer!
Conservation Parks Members receive a 10% discount for camp registration. Please see below for fee information, and contact TRCA visitor services to get the discount.
"Our daughter loved her week at nature camp! She was exhausted at the end of each day but had lots of stories to tell and new little tidbits keep coming out weeks later." - Nature camp parent
FIND MORE SUMMER CAMPS IN THE GTA! GET TRCA OUTDOOR CAMPS UPDATES!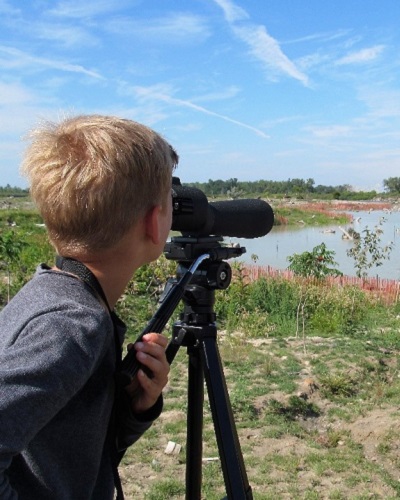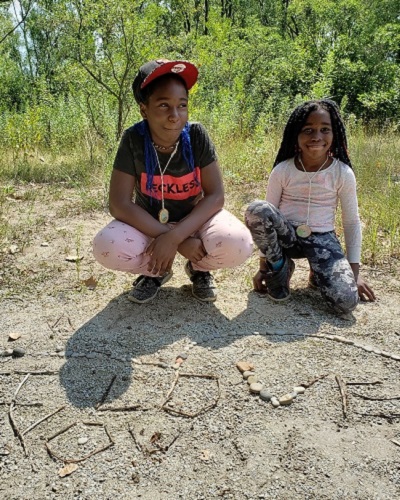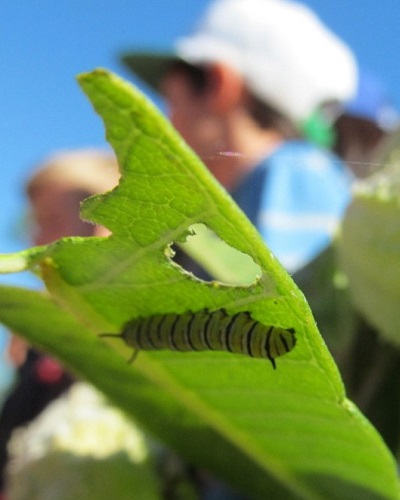 LEARN ABOUT TRCA's COVID-19 RESPONSE
CAMP INFORMATION
Camp Hours:

Monday to Friday, 9:00 a.m. to 4:00 p.m.

Extended Care:

Extended care is available from 8:30 to 9:00 a.m. and from 4:00 to 5:00 p.m.

Camp Fees*:

Register before April 19, 2021: $250/week (Four-day camps: $204/week)

Register after April 19, 2021: $270/week (Four-day camps: $224/week)

Leaders in Training: Register before April 19, 2021: $460/two-week session
Leaders in Training: Register after April 19, 2021: $490/two-week session
*Conservation Parks Members: Please contact TRCA visitor services to get a 10% membership discount.
Extended Care Fees:

$80/week (Four-day camps: $70/week)

Ages:
7-11 Leaders in Training: 14-17
Cancellation Policy:
READ MORE HERE.
Questions? Difficulty Registering? Contact Jasmine Thompson at jasmine.thompson@trca.ca.
CAMP SCHEDULE
July 5-9 | July 12-16: INCREDIBLE INSECTS ... AND MORE
Micro wildlife thrives in Toronto's wilderness spaces! These are the insects, arachnids, and other tiny creatures who are essential for healthy habitats.
During Incredible Insects camps, campers will learn about the insects (and more!) that live among wildflowers, in trees, and even in the water!
Using tools like dipnets, magnifying glasses, and microscopes, we'll take a close look at the Leslie Street Spit's smaller residents and gain a new appreciation for their incredible diversity.
JULY 5-9: FULL*
JULY 12-16: FULL*
*
This camp is sold out. Please contact vservices @trca.ca if you would like to be placed on the waiting list.
July 19-23 | July 26-30: BECOME A NATURE EXPERT
There's always more to discover about the natural world. During our Become a Nature Expert camps, we will focus on learning about Tommy Thompson Park's flora and fauna (plants and animals).
Campers will refine their identification skills and explore the relationships between organisms in their natural communities. We will also give back to nature by performing acts of stewardship, helping the local wildlife thrive!
To attend, all you need is a love of nature.
JULY 19-23: FULL*
JULY 26-30: FULL*
*
This camp is sold out. Please contact vservices @trca.ca if you would like to be placed on the waiting list.
August 3-6 | August 9-13: ART ON THE SPIT
Let's get creative! During our Art on The Spit camps, campers will draw inspiration from nature found within Tommy Thompson Park to draw and sketch, create their own ephemeral art, practice photography skills, and more!
We'll hone our artistic skills and learn how to view the natural world from new perspectives.
PLEASE NOTE: August 3-6 is a four-day camp.
AUGUST 3-6: FULL*
AUGUST 9-13: FULL*
*
This camp is sold out. Please contact vservices @trca.ca if you would like to be placed on the waiting list.
August 16-20 | August 23-27: BIRDS IN THE CITY
Tommy Thompson Park is a birding hotspot! During our Birds in the City camps, campers will discover the bird species that call The Spit home.
We'll explore for birds, learn about bird calls, and visit the Bird Research Station to see birds up close before they're released.
Campers will be provided with binoculars and field guides to use during the camp week.
AUGUST 16-20: FULL*
AUGUST 23-27: FULL*
*
This camp is sold out. Please contact vservices @trca.ca if you would like to be placed on the waiting list.
July 19-30* | August 3-13* | August 16-27*:
LEADERS IN TRAINING PROGRAM
*
This program is sold out. Please contact vservices @trca.ca if you would like to be placed on the waiting list.
The Leaders in Training Program provides youth ages 14-17 with an opportunity to develop leadership skills in a beautiful wilderness day camp setting.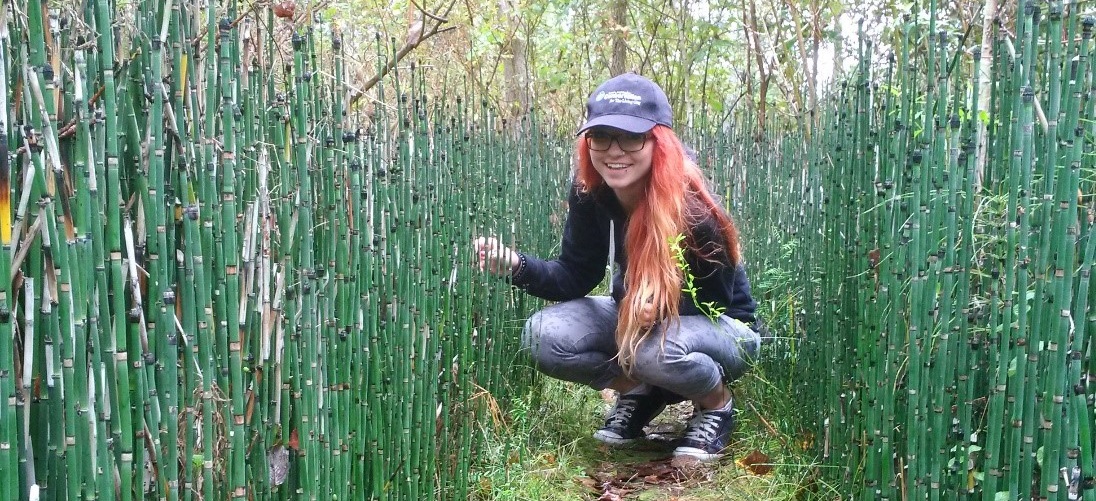 In this two-week program, LIT campers will participate in leadership training sessions while also helping with Nature Camp on The Spit activities for younger campers.
The progression through the two weeks will shift from active observation to direct experience leading camp activities.
Spaces are limited, ensuring that participants will have meaningful growth experiences through the program.
When booking, please select the first day of the session you would like to book (e.g., if you'd like to book for the two-week session of August 16- 27, select August 16.
REGISTRATION FULL*
*
This program is sold out. Please contact vservices @trca.ca if you would like to be placed on the waiting list.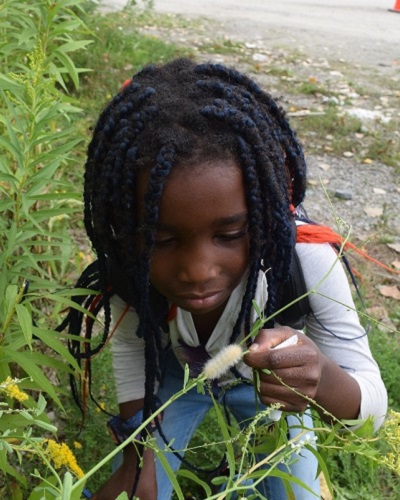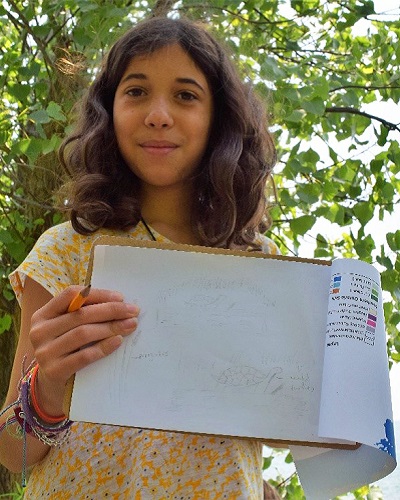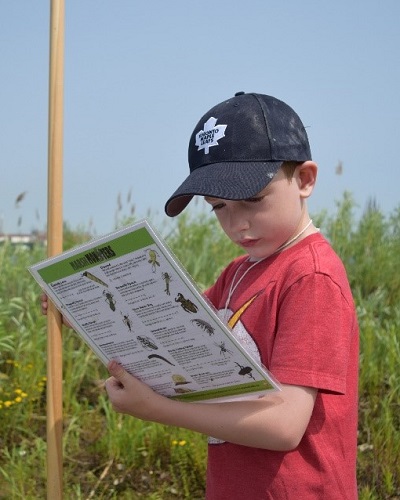 TRCA Cancellation Policy
Cancellation requests received by TRCA more than 14 days before the start of the camp program will receive a 75% refund of the relevant program fees paid. Cancellation requests received by TRCA less than 14 days before the start of the camp program do not qualify for a refund. Please contact us in cases of sickness prior to the program so we can be in touch about rescheduling or refunding. Rescheduling is subject to availability. There is no refund for camp days missed or children opting not to participate in activities. Cancellation requests must be received in writing by email to vservices@trca.ca. Minimum registration numbers required for camp to operate. In the event TRCA must cancel the camp due to low registration or government order, a full refund will be issued.
TRCA's COVID-19 Response
VIEW TRCA's COVID-19 PROTOCOLS FOR DAY CAMPS
Will social distancing be practiced indoors? Yes, whenever possible. Most of the day will be spent outside. When program participants move inside, they will follow clearly signed pathways through buildings to ensure they remain 2m from other people in the building. Only the entrance door will be unlocked, to further prevent entry in non-designated entry points. Designated indoor learning and programming areas will remain closed to the public.
Will face coverings be required indoors? Outdoors? Staff and participants in grade 1 and up will be required to wear face coverings while indoors, and outdoors when social distancing cannot be practiced. Children in grade SK and under will be encouraged to wear masks.
If the group moves indoors, will changes be made to keep staff and participants safe? The indoor location will only be opened to a few select guided programs led by staff familiar with our COVID-19 protocols during business hours. Increased sanitization schedules that focus on high-touch surfaces and include a weekly deep cleaning are part of our COVID-19 mitigation operational plan.
Most designated learning areas are only accessible to a specific cohort. In some instances, two cohorts may occupy their own designated area within a larger space. Every learning areas is cleaned and sanitized between cohorts. Areas that have tight quarters (stairwells and hallways for example) will have one-directional travel with signage.
How frequently will high-touch surfaces be sanitized? A minimum of two times daily, with a deep clean occurring once a week.
How frequently will children be made to wash their hands? There will be an increased emphasis on hand washing. There will be several sanitizing stations located in and around the program areas ready for use when soap and water is unavailable or impractical. Program leaders will ensure all participants are shown the proper hand washing and hand sanitizing procedures.
Will there be any screening protocols in place? At the beginning of each day, parents/guardians will be asked to complete a COVID-19 screening questionnaire on behalf of their child.
What will the illness policy be? Program participants must stay home if the participants or any of their family members in the same household have one or more of the following symptoms or situations:
Currently experiencing any of these symptoms:

Fever and/or chills
Cough or barking cough (croup)
Shortness of breath
Sore throat
Difficulty swallowing
Runny or stuffy/congested nose
Decrease or loss of taste or smell
Pink eye
Headache
Digestive issues like nausea/vomiting, diarrhea, stomach pain
Muscle aches
Extreme tiredness
Falling down often

Live with a person currently experiencing any new COVID-19 symptoms and/or waiting for test results after experiencing symptoms.
In the last 14 days, you or anyone you live with travelled outside of Canada. If exempt from quarantine requirements (for example, an essential worker who crosses the Canada-U.S. border regularly for work), select "No".
In the last 14 days, you have been identified as a "close contact" of someone who currently has COVID-19.
A doctor, health care provider, or public health unit has told you that you should currently be isolating (staying at home).
In the last 14 days, you have received a COVID Alert exposure notification on your cell phone. If you already went for a test and got a negative result, select "No".
Have a member in their family who has any of the above symptoms
Any participant experiencing symptoms of respiratory illness, even if mild, must stay home. The use of a mask is not an acceptable measure to attend programs for those who are symptomatic.
In cases where a participant develops symptoms of COVID-19 while attending a program, we will contact the participant's parent or guardian to pick up their child immediately and contact the local public health unit for further direction.
What if a family member that lives with the child has symptoms? All household contacts of symptomatic individuals are required to quarantine. Therefore, any program participant or any staff with a member of their household who has new or worsening symptoms of COVID-19 must stay at home.
After a period of illness, how long before I can send my child back to the program? We will follow the most current guidelines of the local public health unit.
If someone else in my household has symptoms, do I need to keep my child home from the program? Yes. Please refer to above illness policy. This policy is subject to change, and we will follow the most current guidelines of the local public health unit.
In the event of a positive test within the school, camp or program participant population will everyone be required to be tested? Will there be a shutdown period? We will inform the local public health unit and follow their recommendations.
Frequently Asked Questions
What should my child bring to camp? We are an outdoors-based camp and will spend most of every day outdoors. Clothing must be practical and comfortable. Please see our list of what to bring, including COVID-related items. DOWNLOAD THE LIST.
What happens on days with inclement weather? In cases of extreme heat, counselors will ask campers to apply sunscreen every few hours and we will endeavor to spend as much time in the shade as possible. We're hoping the entrance pavilion's water taps will be operational for camp; in the case that they are not, we ask that campers bring a full water bottle with them.
Throughout the day, we will provide water refills — cold water when possible. Counselors will remind campers to take water breaks regularly throughout the day. Aside from the entrance pavilion, there is no running water at Tommy Thompson Park.
In cases of thunderstorms, camp activities will take place in a sheltered space: either at the Nature Centre or in the Environmental Shelter.
What happens if you come across a tick during camp? All our camp counselors have undergone training on how to respond to ticks. Please see our Tick Response Protocol to learn more.
This camp sounds like a lot of fun! May I spend a day at camp with my child? It is fun! Unfortunately, we can't permit parents to attend during camp hours. We encourage you to visit Tommy Thompson Park on weekends and evenings, when it is open to the public, and let your child share their new experiences with you.
I've never heard of Tommy Thompson Park. Can you tell me more about it? Tommy Thompson Park is on a unique landform colloquially known as The Leslie Street Spit, or just "The Spit". A spit is technically formed by natural deposition from water current action, and this "spit" is a manufactured landscape composed initially of construction waste, but the name has been used lovingly for years and we wish to honour it. Learn more about the park's history.
Tell me more about the Quadcycles! Each quadcycle accommodates between three and nine passengers who collectively pedal the cycle simultaneously. A camp counselor will lead the activity and review all relevant safety information. A camp counselor will be responsible for steering each of the quadcycles. COVID-19 protocols will be followed to ensure adequate distancing between campers while pedaling and disinfection of the quadcycles.
Safety Equipment: Each passenger must wear an approved helmet at all times while riding the quadcycle. For those who do not bring their own helmet, sanitized helmets will be provided.