Toronto and Region Conservation Authority (TRCA) regrettably will be postponing all in-person conferences, events and programs until further notice, to proactively protect participants, and all who would be in attendance, from the potential risk of contracting COVID-19.
Please visit the TRCA events calendar for our online learning programs and workshops.
Spring Bird Festival at Tommy Thompson Park
Saturday, May 8, 2021
Located on the Toronto Waterfront, Tommy Thompson Park is Toronto's largest greenspace and provides critical stopover habitat for migrating birds. There have been 318 native species recorded to date at the park!
Join us at the Spring Bird Festival to learn about the amazing phenomenon of migration and the importance of bird conservation. A variety of activities will be offered for people of all ages and all birding abilities!
Please visit the activities page for more detail and note that some activities require registration. Activities and schedule is subject to change. Please confirm your registration before attending the festival.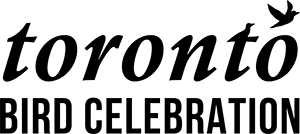 Tommy Thompson Park's Spring Bird Festival is part of the Toronto Bird Celebration. At the convergence of two major migratory flyways, Toronto's greenspaces provide essential stopover habitat for migrating birds. Let's celebrate the return of 50 million birds passing through Toronto! Check out other Toronto bird Celebration events here.
Where is Tommy Thompson Park?
Tommy Thompson Park is located at 1 Leslie Street, Toronto (at the foot of Leslie St, south of Lake Shore Blvd E).
Parking
FREE parking is available on Unwin Avenue or Leslie Street, and in the Tommy Thompson Park Parking Lot. Parking is limited.
Getting to Tommy Thompson Park via TTC
From Donlands Subway Station: Take the 83 Jones S. bus south from Donlands station to Commissioners St. It is a short walk south of the stop to the park.
From Downtown: Take the 501 Streetcar along Queen St. to Leslie St. Catch the 83 Jones S. Bus to Commissioners St. and walk south to the park entrance.
Music at the Spring Bird Festival
This year we have the pleasure to welcome Darcy Losell to play some acoustic music at the entrance to the Spring Bird Festival. We are joining the birds in song with a playlist dedicated to the birds of Tommy Thompson Park!
Darcy Losell is a local folk/pop musician (Side Walkers, Mamals band) and busker/ singer/ performer. Darcy is excited to present for your listening pleasure a carefully selected set of Bird songs inspired by and about our feathered friends!
Other Things You Should Know
Please note that pets and unauthorized vehicles are not permitted in the park.
This year bird-friendly vendor Birds and Beans will be selling coffee near the front entrance!
Please know that this is the only food and beverages available at the festival. Make sure to bring adequate snacks and water for the day! There are limited garbage containers at the park. Remember simplest and most fundamental rule is: pack it in, pack it out.
OPPORTUNITIES
Exhibitors
We are always looking for bird friendly and nature/environmental organizations to participate in the festival. If you are interested in participating in some way (a display, leading a bird hike or a workshop) please let us know!
Send us an email at ttp@trca.on.ca. Please include the following in the subject line: Spring Bird Festival Exhibitor.
Walk Leaders
We are seeking experienced birders to lead walks at the festival. We are also seeking experienced birders who speak a second language to lead walks in that language at the festival. If you are interested in either of these opportunities please email ttp@trca.on.ca or leave a message at (416) 661-6600 ext. 5972.
Sponsors
If your organization would like to sponsor our festival or donate prizes for the Baillie Birdathon please let us know! The more sponsorship we have the better our festival can be and the more we can help conserve migratory birds! Please send an email to ttp@trca.on.ca and include Spring Bird Festival Sponsor in the subject line. We thank you for your support!
CONTACT
Please contact us for more information about the festival
Send us an e-mail to ttp@trca.on.ca
PARTICIPATING ORGANIZATIONS