The Great Canadian Birdathon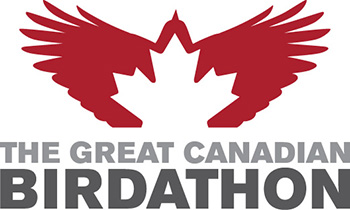 The Great Canadian Birdathon is a nation-wide sponsored bird count run by Bird Studies Canada to raise critical funds for bird conservation efforts. It is the oldest sponsored bird count in North America!
How does it work?
Registered Birdathoners go out on one day in May to count as many bird species as they can.
Birdathoners collect sponsors at a flat rate or on a per-species basis.
ANYONE can participate! The Birdathon is a GREAT way to lean about birds and improve your skills!
What Happens to the Data and Money?
The species counts are used by researchers to identify significant population change and to help direct conservation planning.
TTPBRS will receive up to 75% of the funds raised on behalf of the station. TTPBRS relies heavily on these funds to continue its important work.
A portion of the funds go toward Bird Studies Canada for their national and international bird conservation efforts.
Tommy Thompson Park Bird Research Station
TTPBRS was established in 2003 to aid in the understanding, protection and awareness of birds in Toronto. It is one of 25 Canadian Migration Monitoring Network stations that collect data for use at local, regional, national and international levels. Migration monitoring methods include bird banding, standard surveys and casual observations.
Interested in Doing a Birdathon for TTPBRS?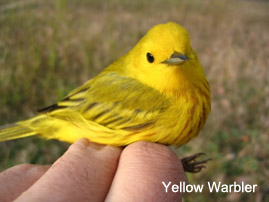 IT'S EASY!
Register with Bird Studies Canada and join the Tommy Thompson Park Bird Research Station team.
Collect sponsorships from co-workers, friends and family.
Pick one day during the month of May to go our birding. You have 24 hours to find as many species as you can! Try to visit a variety of habitats to increase the number of species you'll find.
Tell your sponsors about how your birding day went. Mention the notable species you saw!
ARE YOU A NEW BIRDER WHO NEEDS SOME HELP?
Participate in one of our birding hikes! Expert birders will help you learn how to identify species and give you tips on where to look to find them!
Benefits of Participation
SPONSORS
Contributions greater than $10 are tax-credible.
For contributions greater than $35 sponsors will receive 4 issues of Bird Studies Canada's BirdWatch Canada.
PARTICIPANTS
Who raise $35 will receive a one-year membership to TTPBRS.
Will automatically be entered in draws to win great prizes from Bird Studies Canada and TTPRBS.